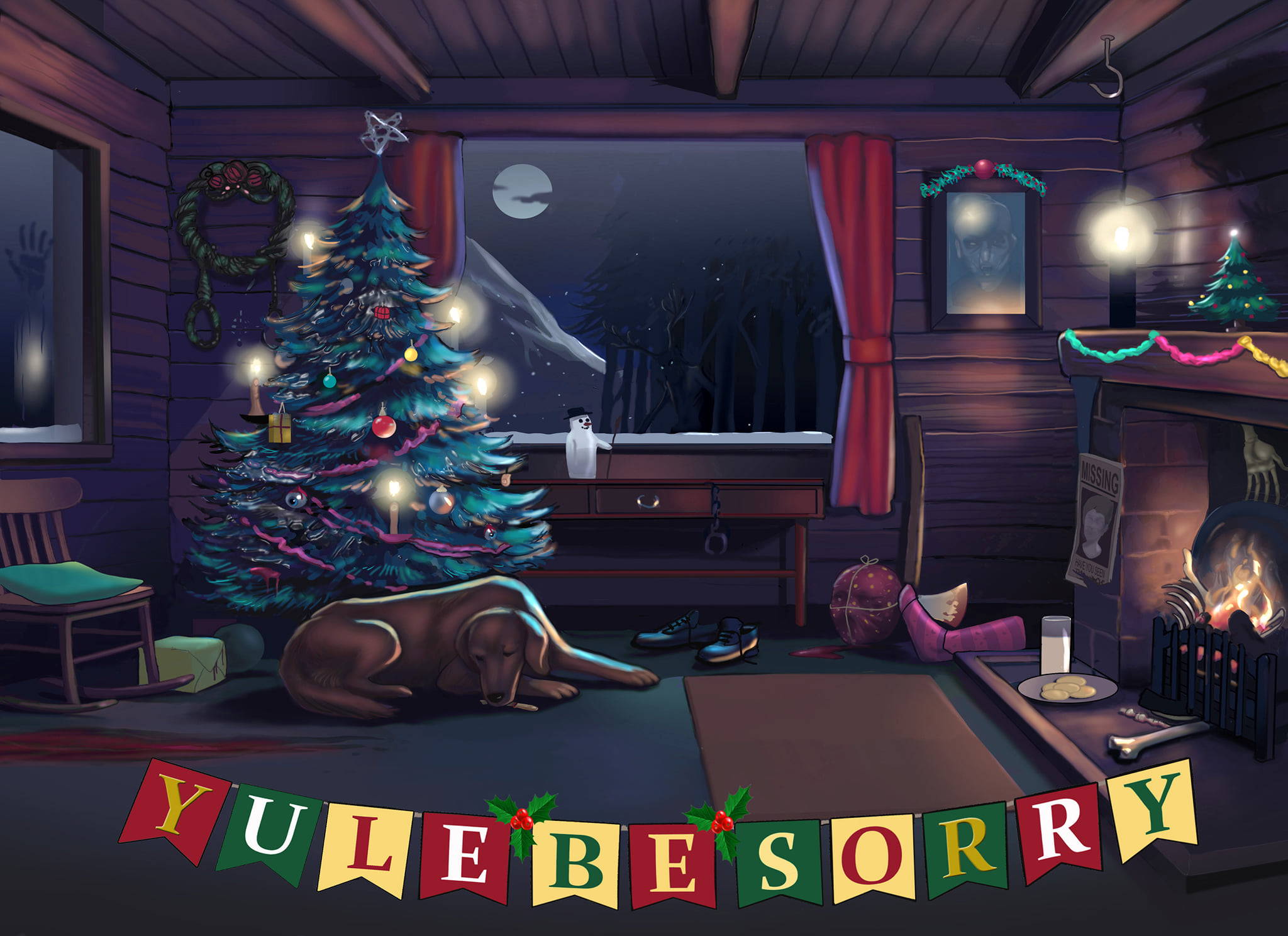 We hope you loved our "Choose-Your-Own-Path" Christmas survival-horror story as much as we did! 

But I'm sure some of you are wondering "what if  we chose this path instead?" or "what would've happened if we went this route?"  
No fear, the whole story is here!
Read through the chapters and choose from the 2 options at the end. Find out what will happen if you pick different options! Go over it with your friends and family during the holidays and find out what they would pick. Choose together wisely and you'll escape a grisly fate and save the villagers, choose recklessly and... Yule Be Sorry!
The story begins below...