Step 1: Choose a location and game
We run CluedUpp games all over the world - there's bound to be an upcoming event in your city! Or you could pick an event in a city near you and explore that city whilst playing! Check our Event Schedule today!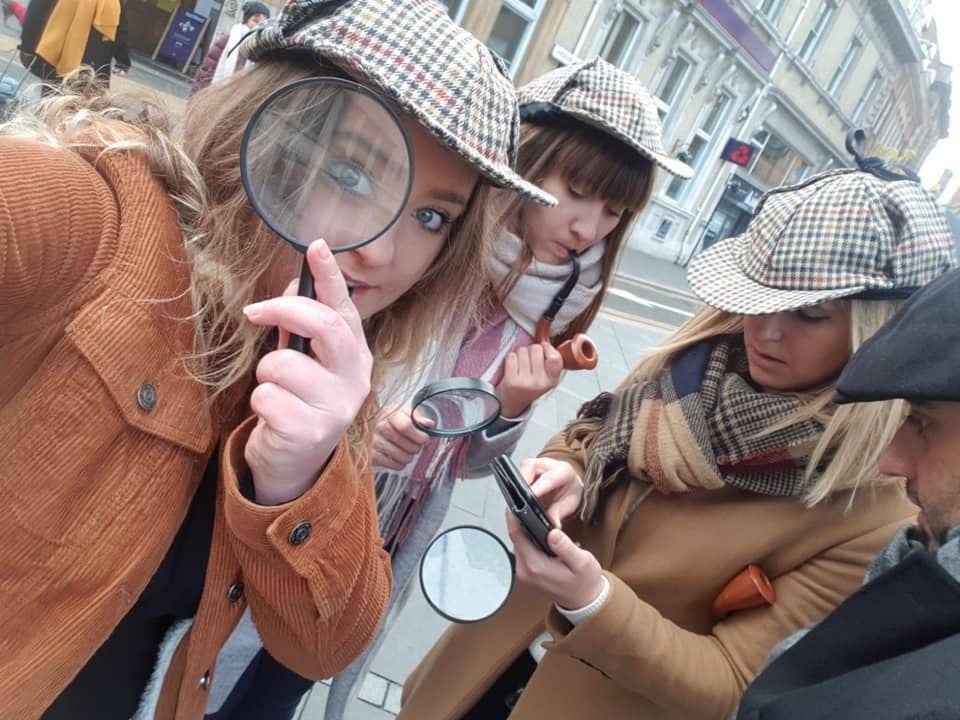 The price of one ticket covers the cost of a team of up to 6 players. Children under 16 and dogs can play as extra for FREE! Please note that the game is not designed to be played or solved by children on their own. 
You could also split up and go with 2 teams and have a little competition going!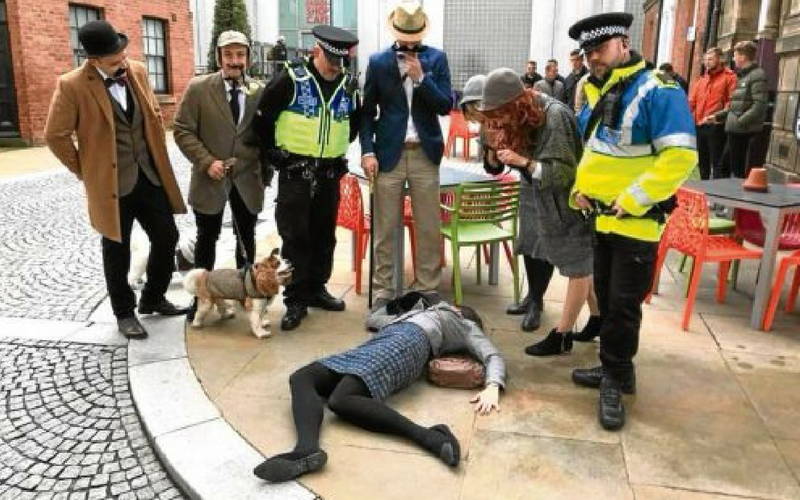 Prepare yourself and install the app to get familiar with it. You can download it here for Apple iOS or in the Google Play Store. 
Closer to the event we will send you more information about the game, such as the starting location and your unique game code.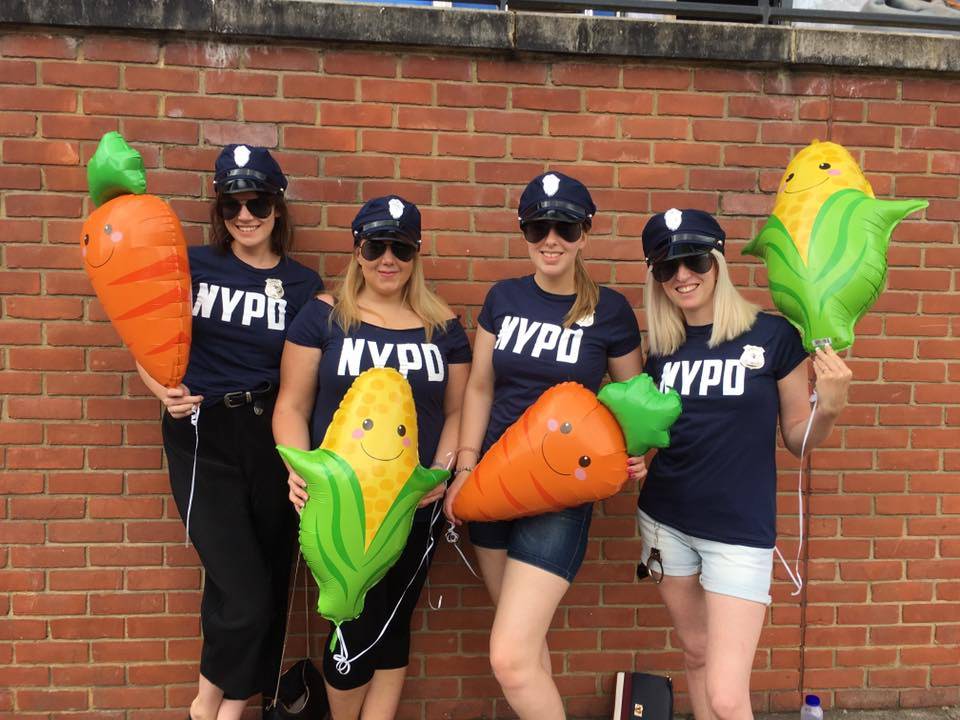 Step 4: (optional) dress up! 
Dressing up is optional, but it's a lot of fun! It also helps other teams identify you are playing as well. Over a hundred teams are expected to take part in each event, so you're bound to run into other teams! We also give a prize for the best fancy dress of the day for each event.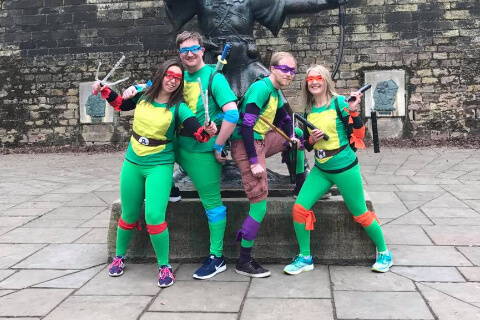 Gather your team at the starting location and enter the details we've send you via e-mail. Your game is entirely self driven within the app and you can all begin finding witnesses! Pick a great team name (we award a prize for best team name for each event!)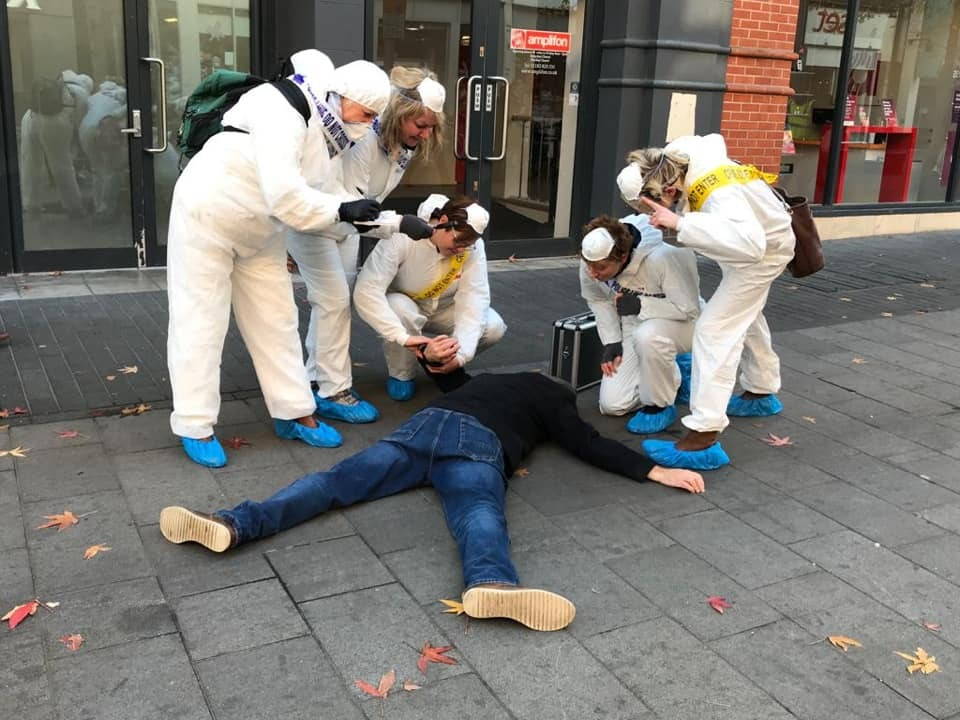 Step 6: Finishing the game
Once you've taken all witness statements, interrogated the suspects and eliminated weapons, you can submit your suspicion within the app - if your team has done well, congratulations, you've cracked the case! 
We award a prize for the fastest solve of the day for each event. Don't forget to submit your photo's because we also award prizes for best fancy dress, best team picture, best little detective (kids prize) and best K9 (dogs prize).